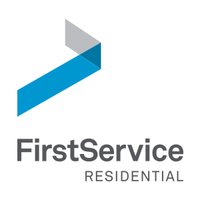 FirstService Residential New York
FirstService Residential and FirstService Energy are hosting an annual charity plant sale online as part of the Sustainability Expo 2020. Proceeds from the sale will be donated to City Harvest.
City Harvest is New York City's largest food rescue organization, helping to feed the nearly 1.2 million New Yorkers who are struggling to put meals on their tables.
We will rescue 66 million pounds of food this year and deliver it, free of charge, to hundreds of food pantries, soup kitchens, and other community partners across the five boroughs.
City Harvest is committed to feeding everyone who was relying on them before COVID-19, and to meeting the increased need as the devastating economic impact of the crisis becomes a reality. We are also working hard to ensure that, while schools are closed, children and their families can put meals on their tables.
Every $1 donated helps City Harvest rescue and deliver nearly four pounds of good food. By donating, you'll help keep City Harvest's trucks on the road, 7 days a week, and filled with nutritious food for our neighbors in need.
Together, we can make a difference one day, one meal, one person at a time.
Click "Donate Now" to make a tax-deductible contribution. Thank you for your kindness, compassion and support!
View More

Team Honor Roll
Chuck and Susan Fallon
$250
New York Water Management Inc
$250
Steven Winter Associates, Inc.
$1,000