City Harvest has always been about New Yorkers taking care of New Yorkers. For the past 18 years, our annual Skip Lunch Fight Hunger has been dedicated to feeding kids in need over the summer months. This year, with schools closed throughout the city due to the current COVID-19 crisis, the need is now, and it is urgent. If you are one of our returning teams, thank you for continuing to stand with us. If you are new to the campaign, welcome. We are so grateful for your support in ensuring that every child has the food that they need today, and in the days to come.
Start a Skip Lunch Fight Hunger team with your company or friends and make a meaningful impact on child hunger in our city. We'll supply you with tips, tools, and personalized help from a City Harvest staff member to help you along the way.
Thank you to our Skip Lunch Fight Hunger Co-Chairs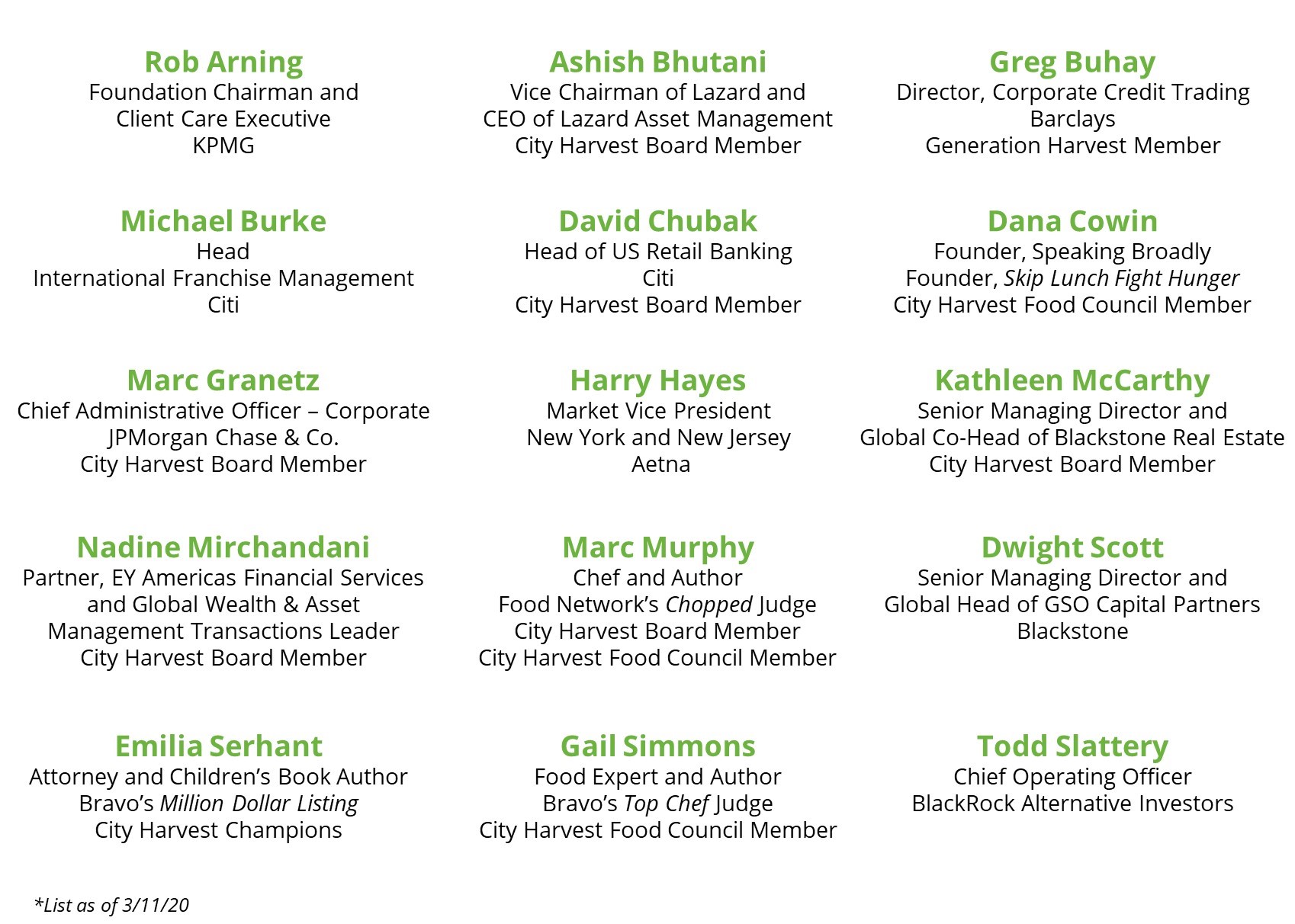 Skip Lunch Fight Hunger is generously sponsored by:

---
*All donations made before Friday, May 31, 2020 will count towards team totals.
Donate:
Find a Participant or Team:
Participate: