Right now, 1 in 3 New York City children don't always know where their next meal will come from. The need for food in New York City has only grown as the COVID-19 pandemic and the resulting economic crisis rages on. Since last March, City Harvest has rescued and delivered, free of charge, more than 151 million pounds of nutritious food—a more than 100% increase over the same period last year—to help feed the growing number of our neighbors who are depending on us.
By participating in Share Lunch Fight Hunger*, an online fundraising competition, you can help make sure no child in our city goes hungry during this difficult time. Each year, hundreds of corporations and individuals in New York City join Share Lunch Fight Hunger with the goal of raising awareness and crucial funds to help City Harvest rescue and deliver nutritious food to help feed children and families across our city over the summer. Form a team or donate anytime between now and May 31, 2021 to make a difference!
Donate $45—enough to help feed 41 NYC kids and their families—or more online, and receive a free burger at Shake Shack.** Donate $100—enough to help feed 92 NYC children and their families—or more online, and not only will you receive the free Shake Shack burger, but also you'll be entered into a raffle for a chance to win four (4) roundtrip JetBlue tickets.***
Last year, the campaign raised enough to help feed more than 44,000 children and their families for the entire summer. Thank you to everyone who contributed!
Thank you to our Share Lunch Fight Hunger Co-Chairs: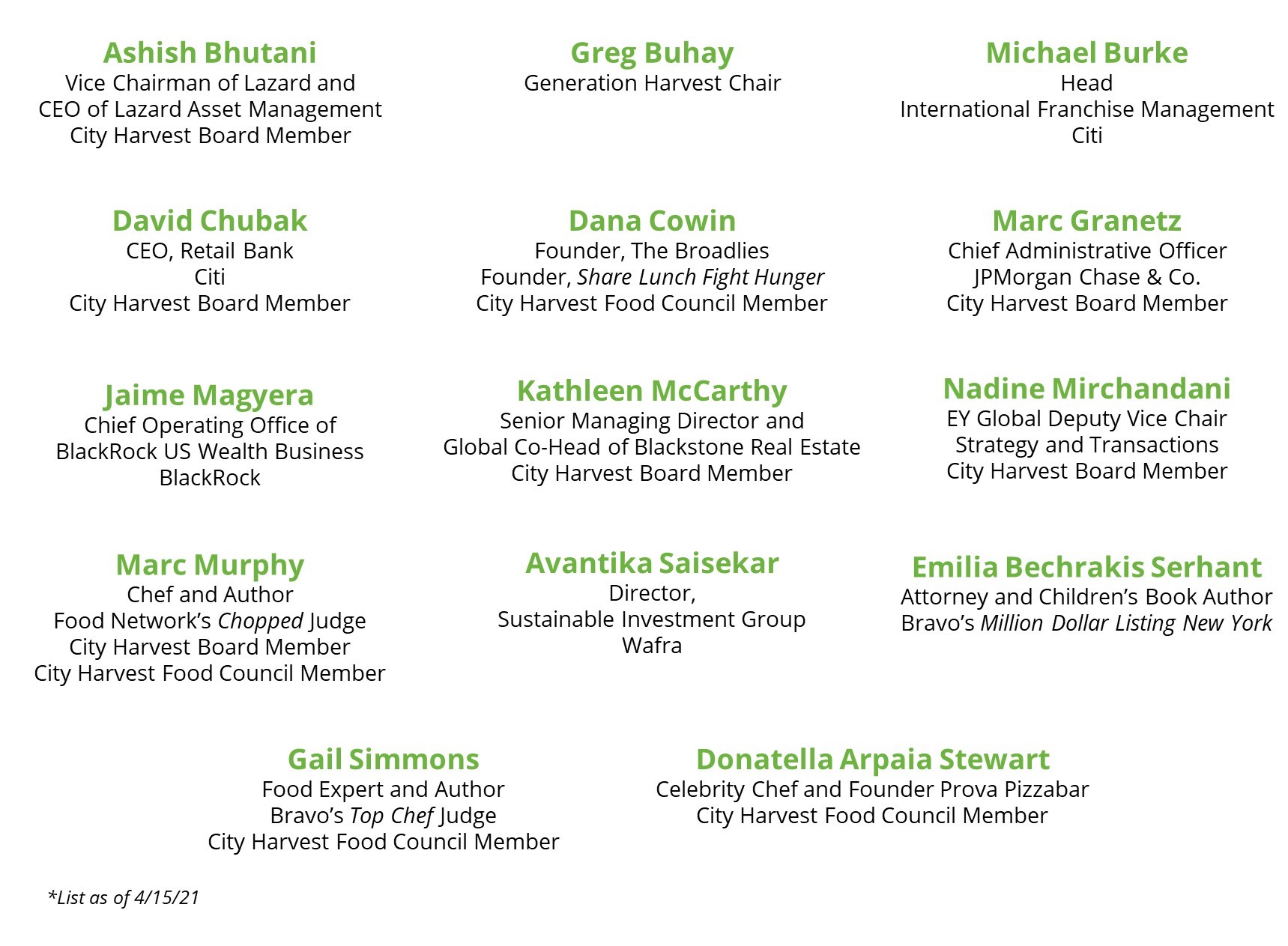 *Formerly known as Skip Lunch Fight Hunger
**Vegetarian options available. Shake Shack voucher will be sent in June 2021.
***Terms and conditions apply to JetBlueTickets.

Donate:
Find a Participant or Team:
Participate: