Share Lunch Fight Hunger Brought Together Thousands of New Yorkers to Help Feed NYC Children
Since the start of the pandemic, food insecurity rates in New York City have risen 36% overall, and a sobering 46% among children. This means that right now, 1 in 4 children in our city does not always know where their next meal will come from.
What's more, many of these families who were already on tight budgets even before the pandemic are facing further strains as government supports, such as the rent moratorium, expire, and food costs surge. Through Share Lunch Fight Hunger, thousands of New Yorkers have come together every spring to raise funds to enable City Harvest to feed NYC children and families over the summer when access to free school meals may become limited.
Founded 20 years ago by Dana Cowin, then Editor-in-Chief of Food & Wine magazine and current City Harvest Food Council member, Share Lunch Fight Hunger teams have raised enough to help provide 37.5 million meals to NYC families who are struggling to put food on the table.
This year, we aimed to raise enough to help feed more than 15,000 NYC children and their families for the entire summer. We exceeded our goal and raised enough to help feed nearly 17,000 NYC children and their families for the entire summer! We'd like to congratulate our top five fundraising teams: our first place winner is Citi, followed by Lazard, JPMorgan Chase, Dana Cowin, and Ernst & Young.Thank you to everyone who supported the 20th Share Lunch Fight Hunger! Email sharelunchfighthunger@cityharvest.org with any questions./p>
Thank You to Our 2022 Share Lunch Fight Hunger Co-Chairs: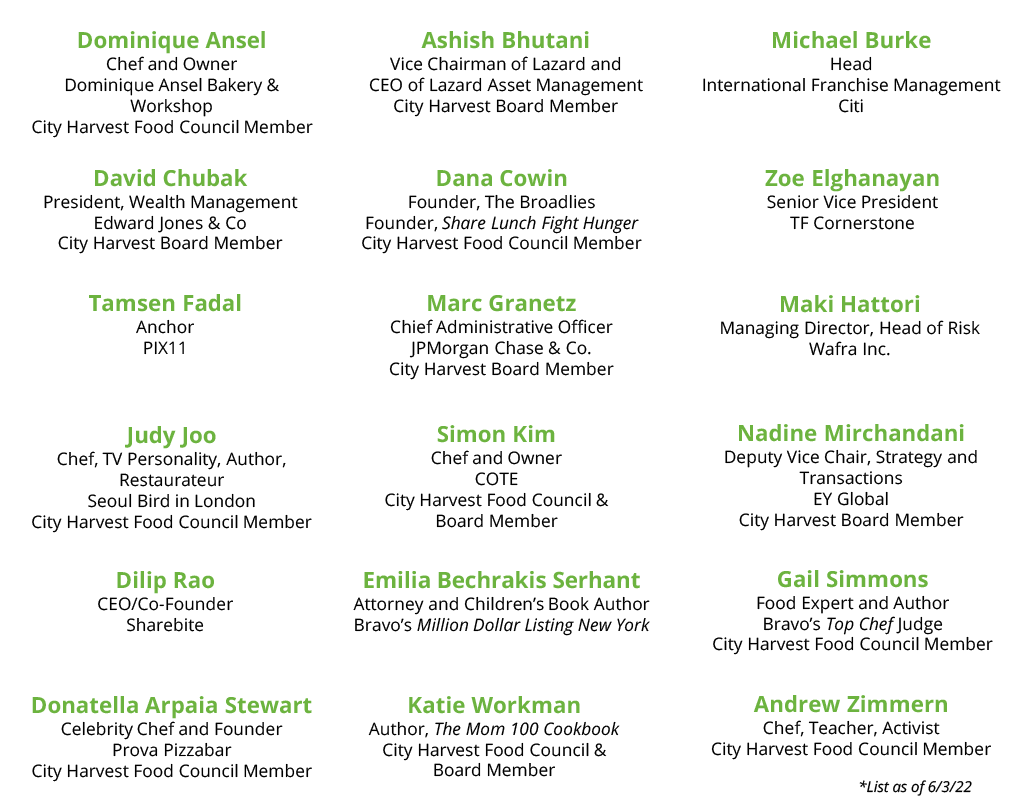 Thank You to Our 2022 Share Lunch Fight Hunger Sponsors

Donate:
Find a Participant or Team: