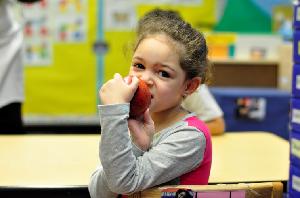 If Music Be the Food NYC
Welcome to "If Music Be the Food…" NYC's virtual food drive to benefit City Harvest! IMBTF NYC brings professional and student musicians together in public concerts to raise awareness and support for the hungry in New York City through the sharing of great music. Our concerts take place at the Tenri Cultural Institute, 43A West 13th Street, New York, NY 10011, where we are hosted by Tenri Executive Director Michael Yuge. Students and faculty from the Juilliard School, the Manhattan School of Music, students and alumni of the Perlman Music Program, singers and orchestra members of the Metropolitan Opera, members of the New York Philharmonic, the Chamber Music Society of Lincoln Center, and many other distinguished musicians volunteer their time and talents to share great music with you as together we support our neighbors here in NYC who are struggling with food insecurity. We hope you can join us for this season's concerts! You many donate directly here via this web site at any time, or bring your monetary donations or non-perishable food items for City Harvest to our concerts at Tenri. For more information please visit www.ifmusicbethefood.com and visit our Facebook page If Music Be the Food.
Nearly 1.2 million New Yorkers are facing hunger. That's 1 out of every 5 people in our city. You can make a difference by supporting City Harvest.
City Harvest works right here in New York City, rescuing good food that would otherwise go to waste – this year it will be 61 million pounds of food – and delivering it free of charge to soup kitchens, food pantries and other community food programs across the city. Every $1 donated helps City Harvest rescue and deliver 4 pounds of good food. By donating, you'll help keep City Harvest's trucks on the road and filled with nutritious food for our neighbors in need.
• $10 helps feed 40 people
• $20 helps feed 11 people for a week
• $50 helps feed 6 people for an entire month
Click "Donate Now" to make a tax-deductible contribution and thank you for your generosity!
View More

March 2018
$2,470

Team Honor Roll
Carol Rodland IMBTF NYC
$550
Cash Donations at concert
$225
Catherine Cho and Todd Phillips
Claudia, Laura and Maria Cristina
$300
Claudia, Laura and Theodore
$250
Denise and Tom Dailey
$100
February 2020 If Music Be The Food
$2,004
IMBTF In honor of Carol Rodland
$500
in name of Susan Atlas
$52
Joanne Harris Rodland
$750
Michael and Claudia Spies
$350
Rita Aidinian & Michael Paul
September 2018 Concert
$1,753
Stewart & Jean Holmes
$100